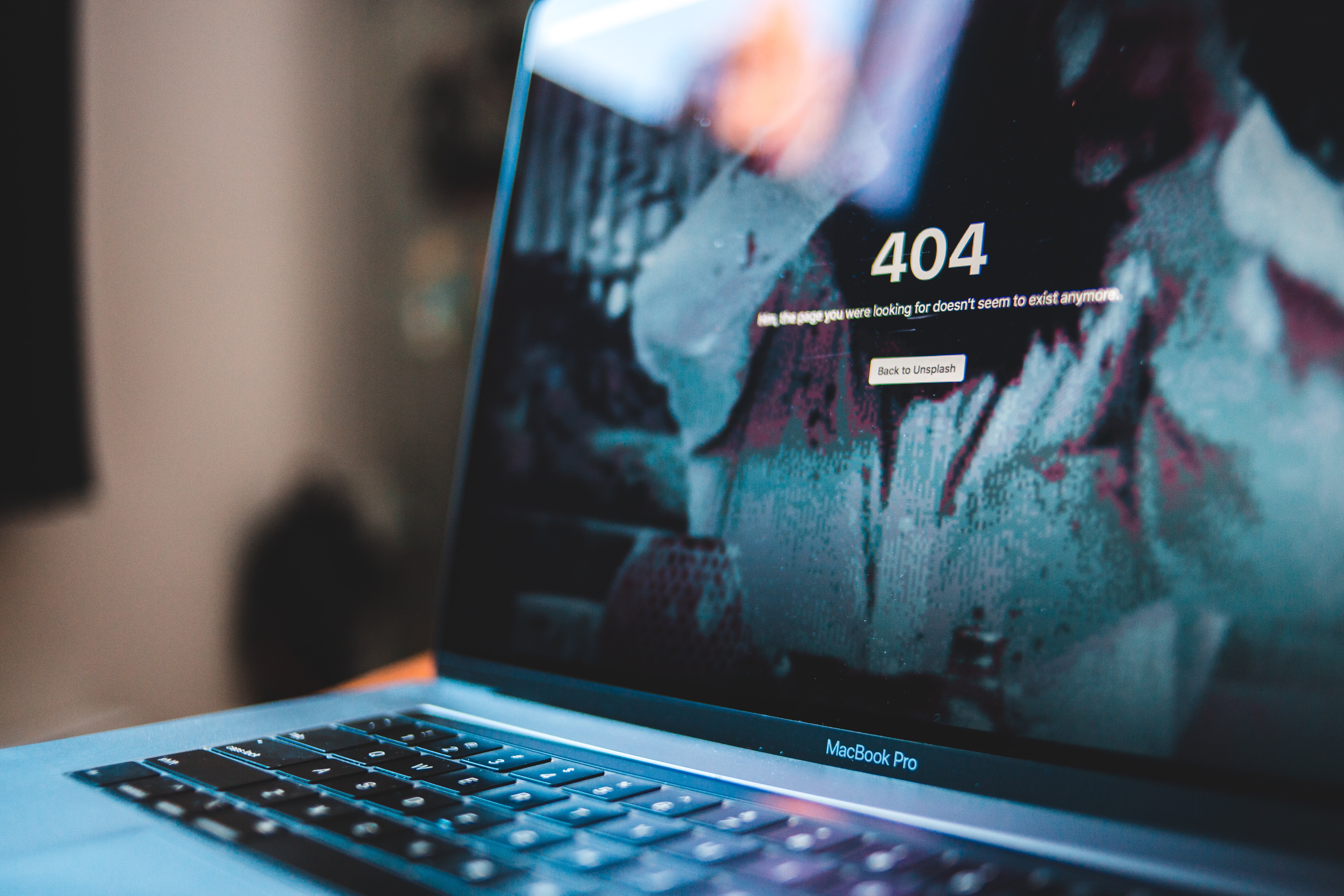 Photo by Erik Mclean on Unsplash
By Arthur Moses Opio
Research was done by the Tech Republic and they found that 50% of Internet users will click on a link from an unknown sender. When you come to think about it, 50% is a huge number and without a doubt, many of us have clicked on links from sources we are not sure of.
Happy with The Vigilance
Whenever we write about cybersecurity or share cyber tips on the different social media forums, we ask staff and students to share with us anything that seems suspicious. We are happy to report that vigilance within the Mak community is growing and this is due to the continuous cyber awareness that is being done. 
National Information Security Strategy 
According to the National Information Security Strategy 2011, one of its key goals is to promote a global culture of cybersecurity and its strategy was to develop a culture of cybersecurity awareness at a national level and build human resource capacity. 
The strategy mentions three major issues that have fuelled the growth in cybersecurity incidents: 
Increased number of vulnerabilities, 
Labor-intensive processes required to address vulnerabilities, 
The complexity of attacks. These threats are expected to continue to grow in magnitude, speed, and complexity, making prevention and clean-up even more difficult.
Some Statistics
In 2020, there were 730 publicly disclosed data breaches (Source: CIO), It takes an average of 66 days to contain a data breach. (Source: IBM), More than 4,000 ransomware attacks occur daily. (Source: FBI)
Makerere ICT Policy 
Our ICT policy (2016-2020) mandates that we coordinate and lead the rollout of periodic cross-cutting security awareness and training. One of the ways we have continued to share information as regards cybersecurity during this COVID period where we cannot meet physically in large numbers has been through, Zoom, email, social media, and uploading of content on our website, knowledge base, and YouTube Channel. 
Example of A Malicious Mail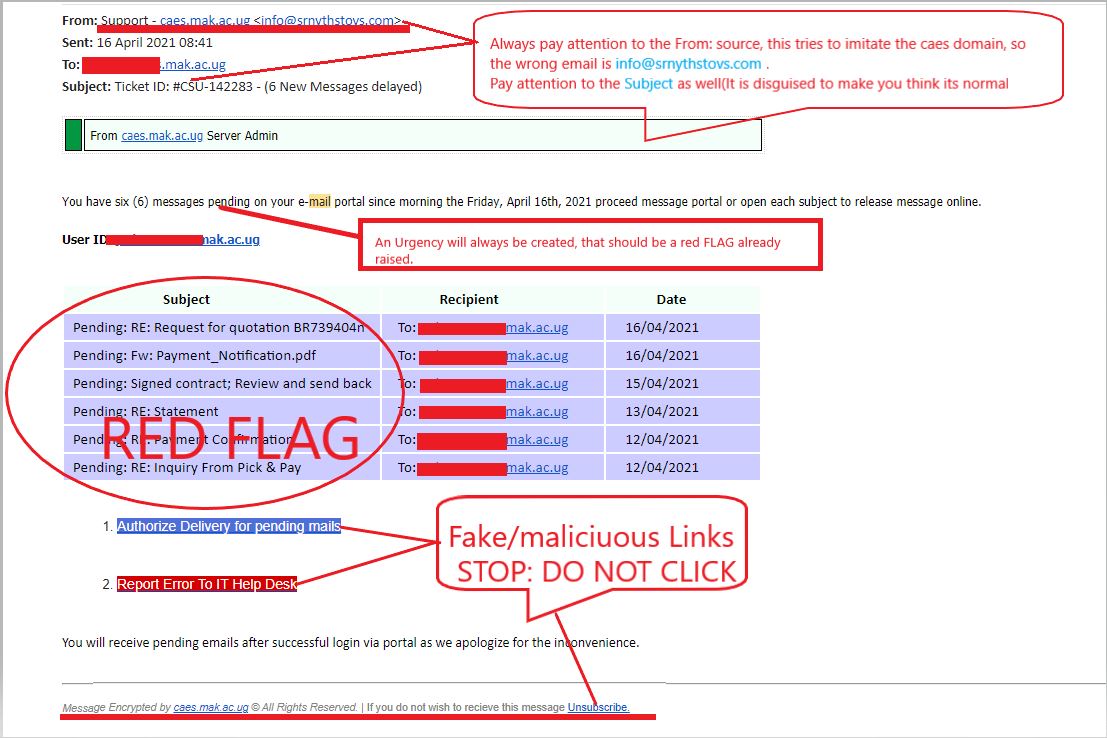 How to Spot Suspicious Emails
Analysing the from Source, it could say it is from arthur.opio@mak.ac.ug <info@synth.com>. The email is impersonated; the real email is the one in these brackets<>.
Spelling Mistakes/Bad Grammar
Random Attachments
Languages and Words being used e.g "Your purchases will automatically renew unless you turn it off no later than 48 hours.", "No later than 48 hours". Any email content which sets a strict deadline on you to perform a task (Enter details, click a link, open attachment, etc) should make you question its legitimacy.
Not addressing you by name
Malicious Links