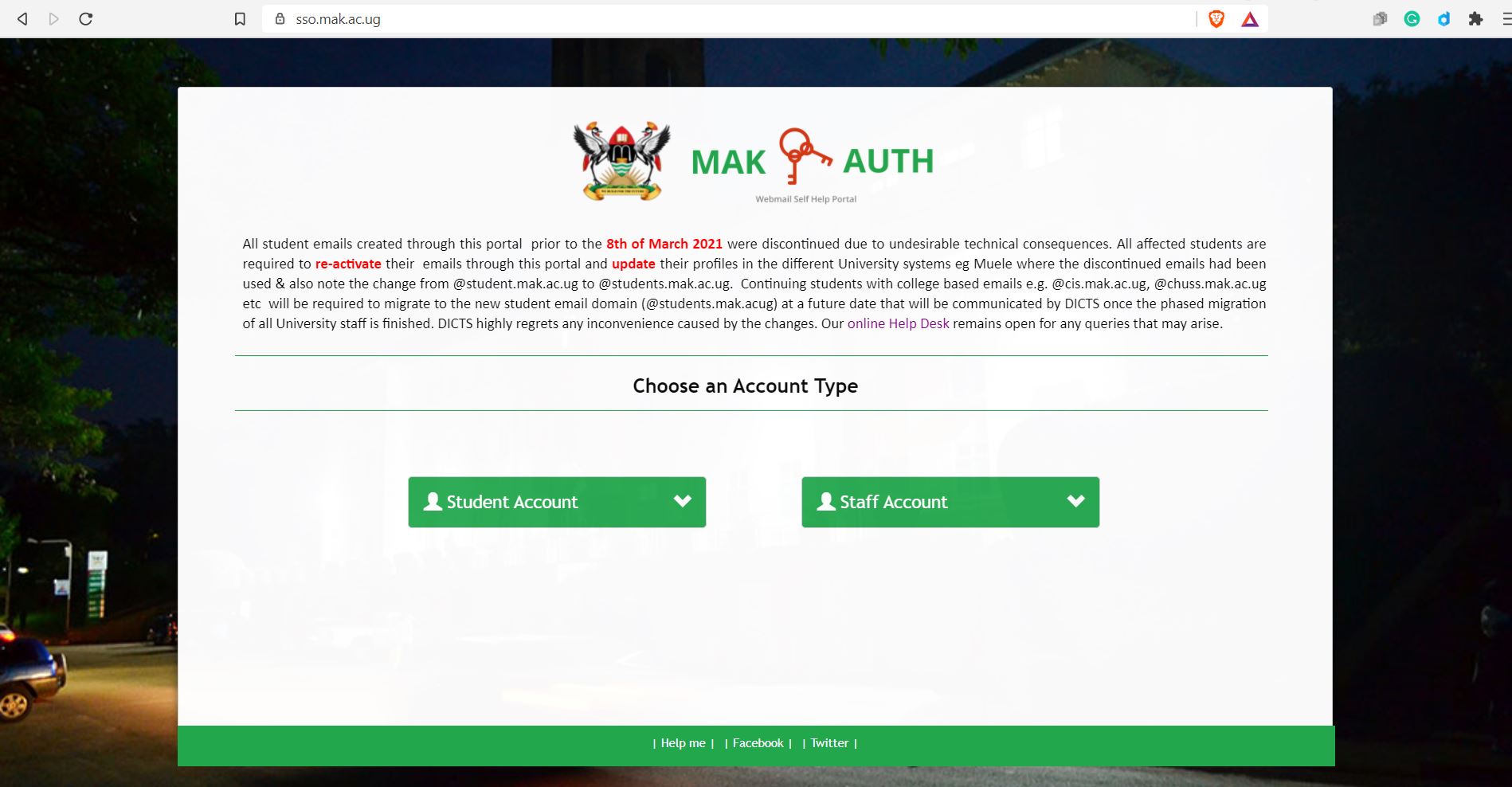 By Arthur Moses Opio
As we continue to automate services at Makerere University. The Directorate for ICT support came up with a tool that can enable both staff and students change/recover their passwords incase of a data breach or it being compromised. 
The power to reset a password is in the hands of the account holder and a Systems Administrator doesn't have to do it for you.
To be able to change your password visit the Portal sso.mak.ac.ug and click the "Staff Account", then click the third Option "Change/Recover My Password"
To find out more about this exercise, click this link, it also contains a video link with instructions How To Recover Password For A Staff Web mail Account. | Answers at Makerere (Knowledge Base)