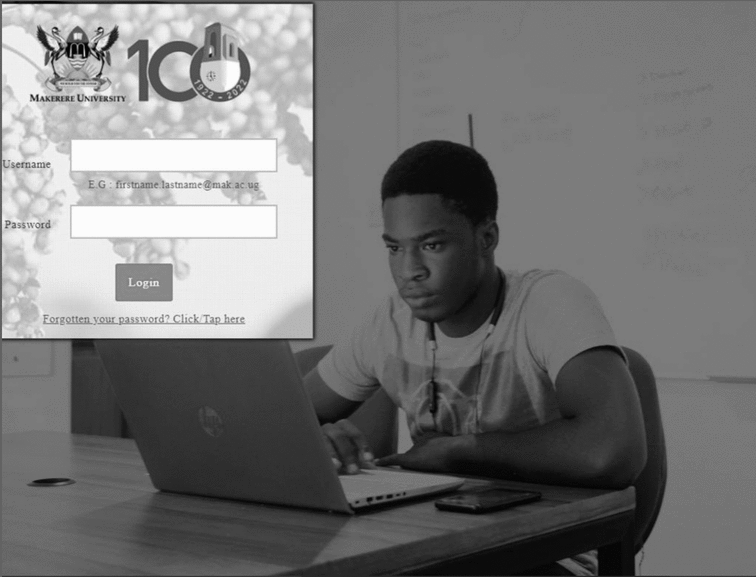 Photo by Christian Wiediger on Unsplash
By Arthur Moses Opio
Before you arrive at Makerere or it's Campuses:
Welcome to Makerere University. Take a quick tour of one of the best websites of the number one University in Uganda that is celebrating 100 years of existence. 
Ensure you have downloaded your provisional admission letter from the application portal.
Read through your admission letter to ensure you get every instruction as clearly stipulated.
When you get to Campus:
Ensure you get to know the location of your college and to look out for information about orientation from the notice boards and the social media pages.
Follow the main Makerere social media pages, college social media pages and the Directorate for ICT support social media pages.
Read the Fresher's joining instructions.
Accessing ICT services:
Acquaint yourself with an overview of the student's portal.
Activate your student's portal, Instructions are in the link and video.
These video links have more aspects of the tutorial like enrolling, registering and generating a payment reference number to pay in the bank.
Create your email address, email address enables you access University services like MUELE, MAKAIR, EDUROAM, etc.
Use your email to activate a MUELE account.
Use your email to access MAKAIR, EDUROAM, etc. Eduroam is accessed the same way as MAKAIR.
Join the student's mailing lists or join the different communication forums like WhatsApp groups to keep up to date.
How you can reach us for support:
Protect Yourself online:
Install an antivirus software on your computer.
Set up your computer to receive either Windows, Mac or Linux updates.
Always be on the lookout for suspicious emails and links.
Report any cybersecurity incidents to us via ictsupport@mak.ac.ug
Read these Makerere cybersecurity resources to enable you stay safe online.
Use social media responsibly and acquaint yourself with the content of the Computer Misuse Act 2011. 
NB.
There are many scammers online and also around campus. Some will request you to help you pay fees or help you on your portal and eat/steal your money without getting the necessary help. Always inquire and know that payments are done in the bank or via mobile money or through VISA after generating a payment reference number.