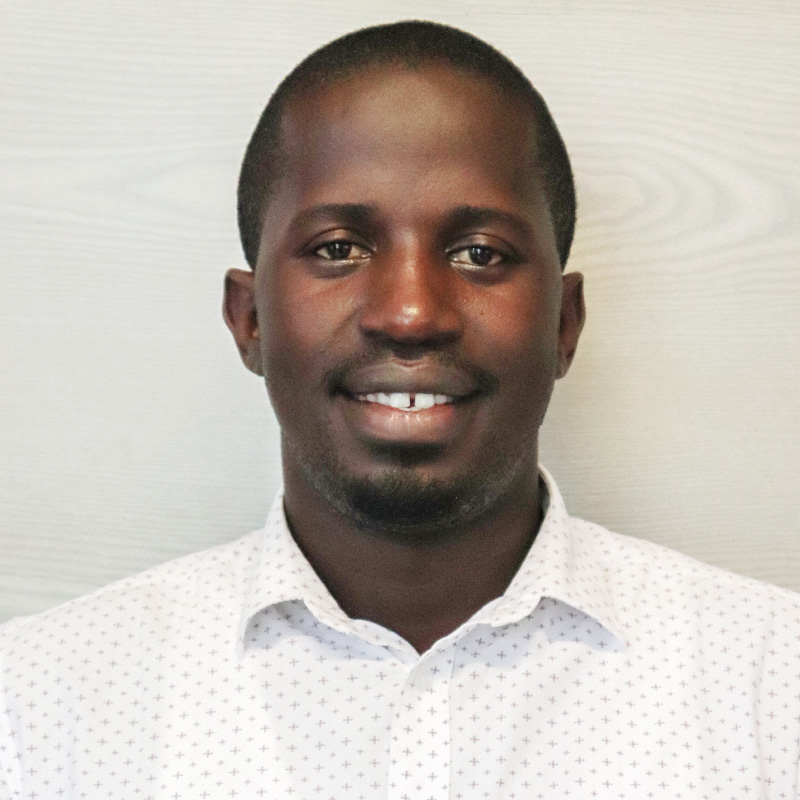 Juma Katongole
Databases Administrator
---
About Me
Juma has over 10 years of progressive experience in managing Information Communication and Technology (ICT) systems and networks.
Juma holds a MSc and BSc degrees in Information Technology, United Nations (UN) certification and other awards. The UN awards include; BSAFE, Information Security Awareness-Foundational, Advanced, and Additional awards from United Nations Department of Safety & Security (UNDSS). Other certification wards include CompTIA Security+ and Linux+, Java SE 7 Programming Ed 2 PRV, Oracle Certified Associate, CCNA Cyber Ops, Cyber Security, System Integration and Project Management, Server Virtualization among others.
As a database administrator at Makerere University, Juma ensures confidentiality, integrity and availability (CIA) of computer information systems. Additionally, he implements and manages database systems and respective applications. Juma's experience as a database administrator, systems administrator, teaching assistant and ICT technical assistant has moulded him into an ICT specialist with a continuous learning curve, professional at conduct and client oriented.