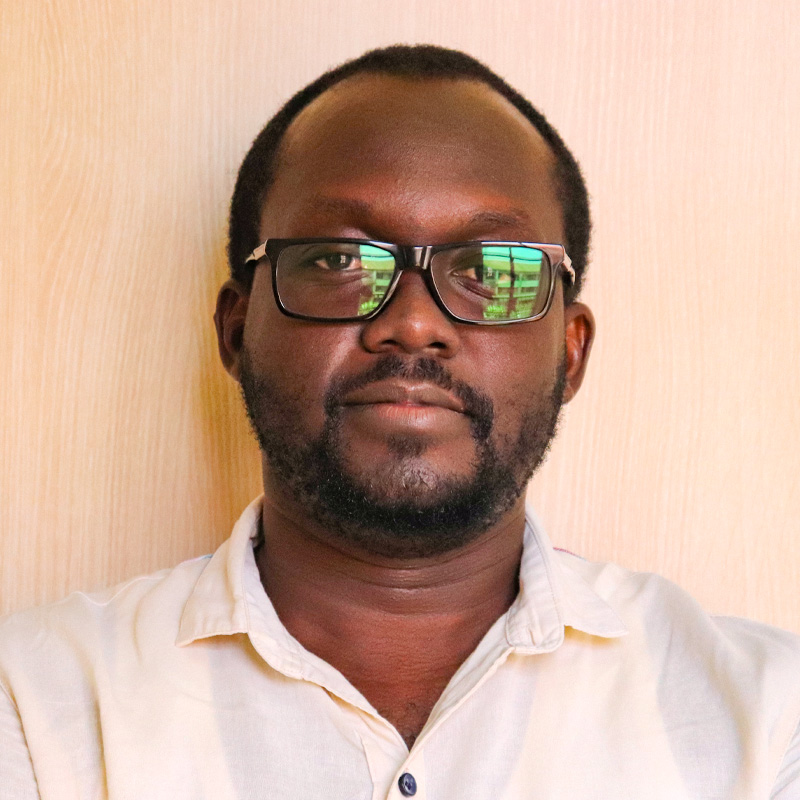 Arthur Moses Opio
End User Administrator
---
About Me
Arthur Moses Opio joined the Directorate of ICT Support (DICTS) in December 2012, He is in the End User Support Unit and works as End User Support Administrator(currently acts as the Acting Principal End User Support Administrator). He directly interfaces with end users who use the services provided by DICTS. Part of his work involves updating the DICTS site and Knowledge Base in order to improve web content that can be helpful to the End User at Makerere University. He has documented the current Academic Information Management System(ACMIS) through short video tutorials that have been uploaded on the DICTS YouTube Channel. He ensures that there is quality content on the @DICTSMakerere Twitter handle since it is a great forum to reach out to students and staff. He holds a bachelor's degree in Computer Science from Makerere University and recently graduated with a Masters of Computer Science majoring in Security in the 72nd Makerere Graduation in 2022. He has Certified qualifications in Installing, managing and configuring SharePoint 2010 and Exchange 2010, Cyber Security Awareness (GlobalIT), Campus Network Security (RENU), ITIL Foundation (AFRALTI –Nairobi), Cyber Security Risk Management (IFIS), Server Virtualization Using Open Source Engines (PROXMOX VE), Systems Integration Project Management.
He has a strong desire and love for systems, he is a cyber-security enthusiast who shares daily about cyber security awareness via the DICTS Twitter and personal handle. He writes articles about cyber security that are uploaded on the knowledge base and DICTS website. 
He was trained and worked on contract at National Housing and Construction Company Ltd, UNRA, Computer Point(Sybyl), He also has experience in End User Support having been trained in Uganda National Roads Authority, He traversed the country providing support to the Upcountry UNRA stations, He managed the users Onsite and remotely as their Systems Administrator. Arthur is self-determined, self-motivated, sticks to principles, good with time management and getting tasks done, is a thinker, analyst, he is humble, confident and with a great heart for service. He  is able to work as a team player and alone with Less or no supervision, He is passionate about Sports like Basketball, Rugby, Formula One, Tennis, Football etc.
In terms of social responsibility, Arthur has been involved in youth leadership at Church Of The Resurrection Bugolobi(COTR), he has also been a signatory of the FCP committee under compassion international at COTR. He is a zonal leader for members of his estate where he resides, he continues to engage and inspire young people to live purposeful and responsible lifestyles. He is passionate about personal finance and shares knowledge in financial literacy via his twitter handle @arthurkmo, and has a blog(arthurkmo.blogspot.com) where he shares his thoughts to Transform, Impact and Empower lives.
Currently his main aim with the DICTS team is to make ICT work at Makerere University by ensuring there is good service delivery and customer experience rendered to all stakeholders and that the quality of ICT service is maintained to greater heights following through its mandate that is well aligned with the strategic objectives which will meet the Ultimate Vision of Makerere University to be the leading institution for academic excellence and innovations in Africa that is Research Led.