By Arthur Moses Opio
The above picture shows the VC, Prof. Nawangwe making his initial donation of 500,000 Uganda Shillings using the #MakAdvance system.
Yesterday the 2nd of August, 2022. Makerere University Endowment Fund launched the MakAdvance System at the Frank Kalimuzo Central Teaching Facility.
The system aims at not only automating and streamlining efforts by the University to raise funds towards different purposes and causes, but also building a digital and interactive alumni database. 
The event was attended by the Vice-Chancellor, Prof. Barnabas Nawangwe, the Deputy Vice-Chancellor and a member of the Endowment Fund, Assoc. Prof. Umar Kakumba, the Chairperson of the Board of the Makerere University Endowment Fund, Prof. Margaret J. Kigozi and many other people from the university administration and media houses.
"Most of the international universities have got huge endowments such as Harvard and Yale and these are brought by former students mainly. These universities largely depend on their endowments"_ Prof. Nawangwe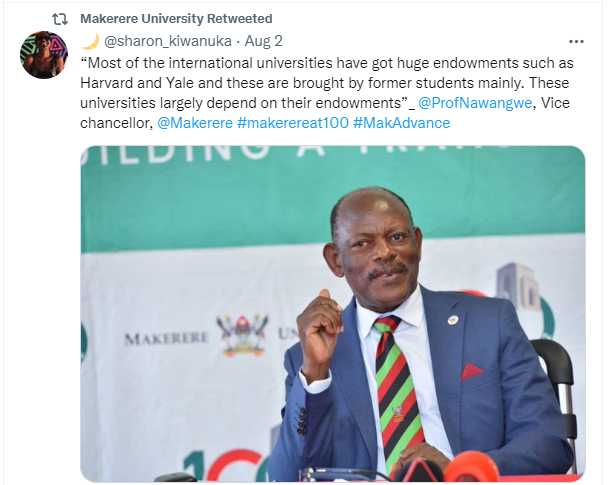 Video Highlight
Watch Video this video to see VC Launch by Making a Donation of 500,000 Uganda Shillings
Development Team with Top Management and Members of The Endowment Board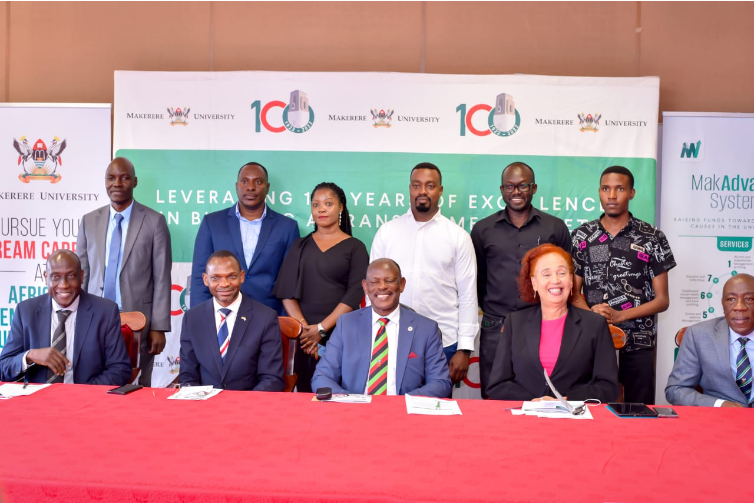 Catch with more from this site 100.mak.ac.ug