By Arthur Moses Opio
On the 7th of April 2022, The University Bursar issued ac circular regarding payment of tuition/fees for Semester 1 plus outstanding balances from the previous semesters.
In the key note communication.
The University says and we quote;
"Request students to settle their tuition/fees obligations to the University at the earliest possible in order to avoid disruptions during examinations which are commencing on 25th April 2022"
"Students who have successfully enrolled and registered for the current semester, should print the examination permits from their student portals and present them to the examination invigilator(s) in order to sit for examinations of the Academic Year 2021/2022"
Video Link To Guide on How To Deposit Fees
Click this Link YouTube Video Link 
See details in the picture below.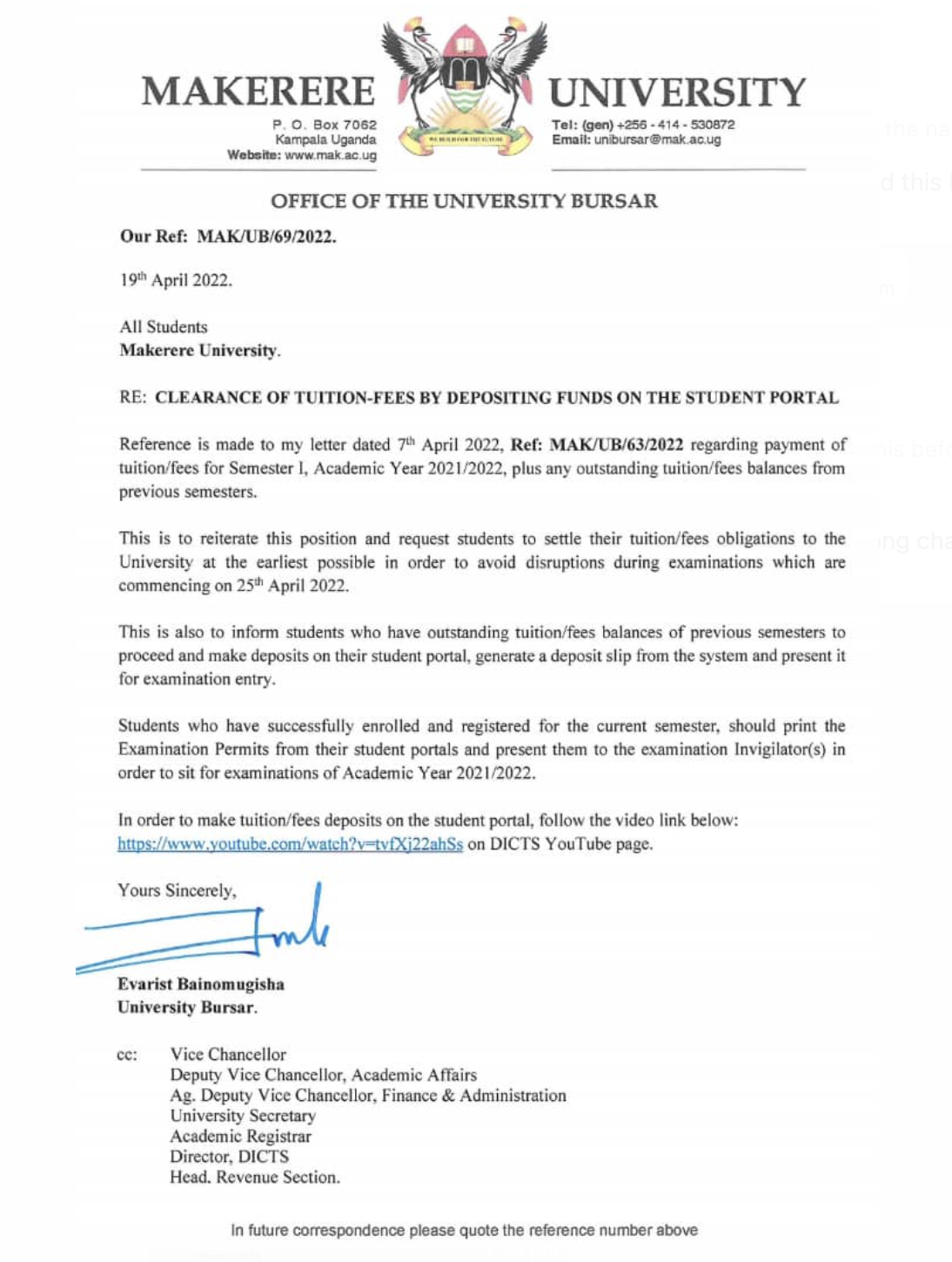 End User Support Team