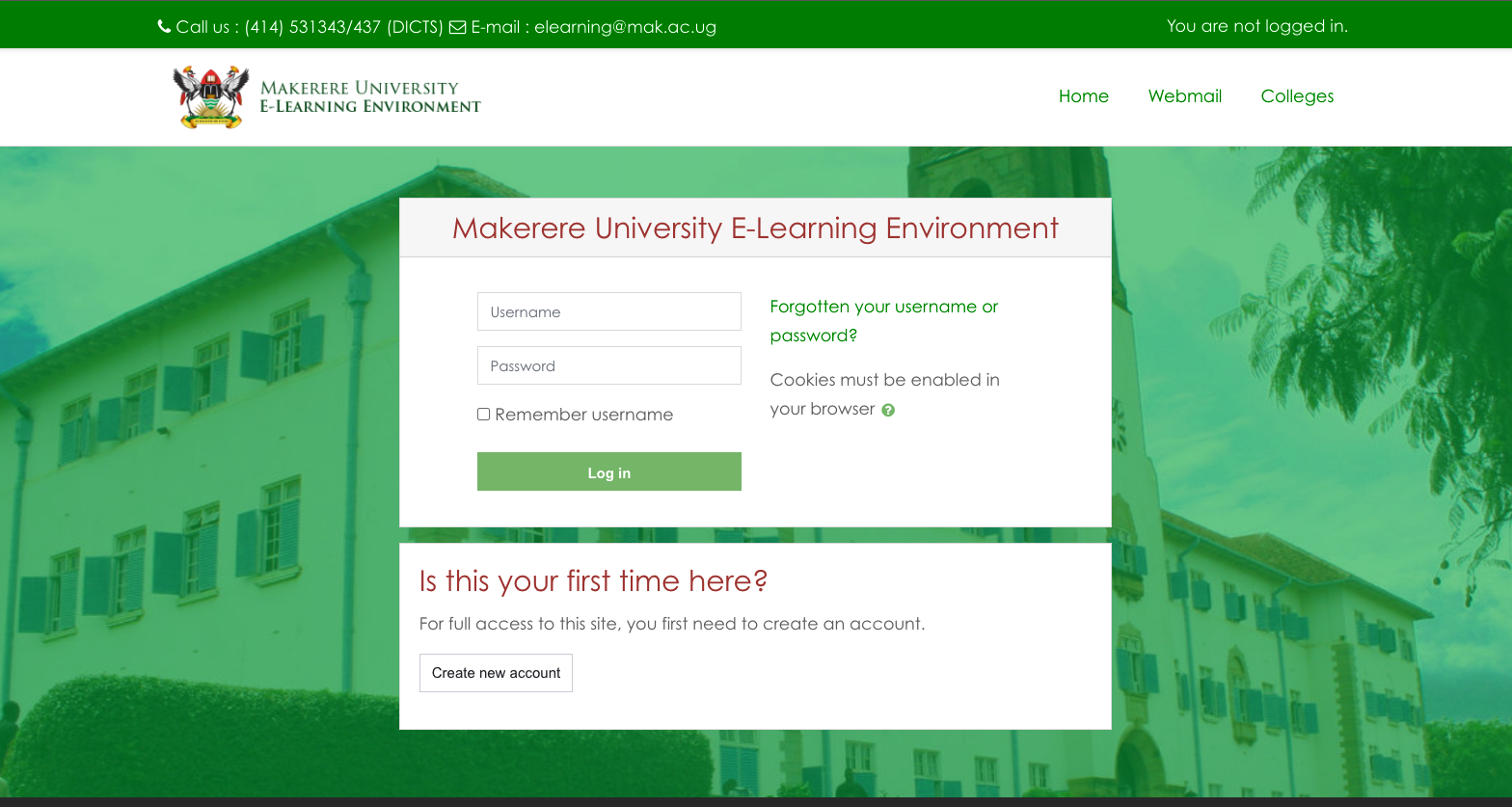 By Kyomuhendo Esther Diana
Dear student,
To create a MUELE account, you need to first have a Makerere Email Address (watch YouTube video to learn how : https://youtu.be/03Q8fYjFirQ).
Step 1
Click link https://muele.mak.ac.ug to be able to create a MUELE account.
This will redirect you to the MUELE home page.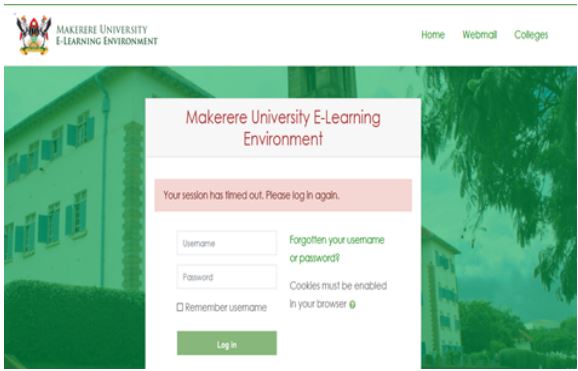 Step 2
Scrolling down the same page, there is a question of "is this your first time here" and an option for you to create a new account.
Click "Create new account" to create your account.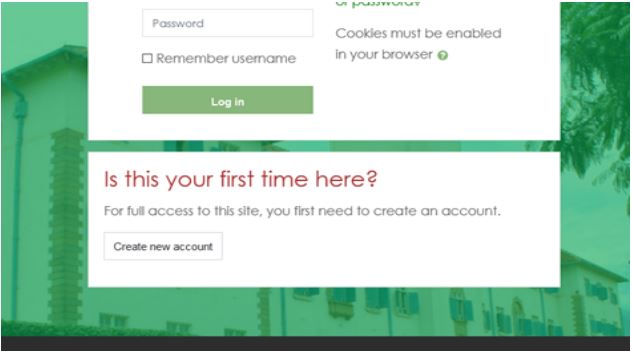 Step 3
This will redirect you to the page for creating the MUELE account.
Enter all required details, but for the email, use the Makerere email address (students@mak.ac.ug) which you created earlier.
Take note of the kind of password required. Then finally click the orange button of "Create my new account".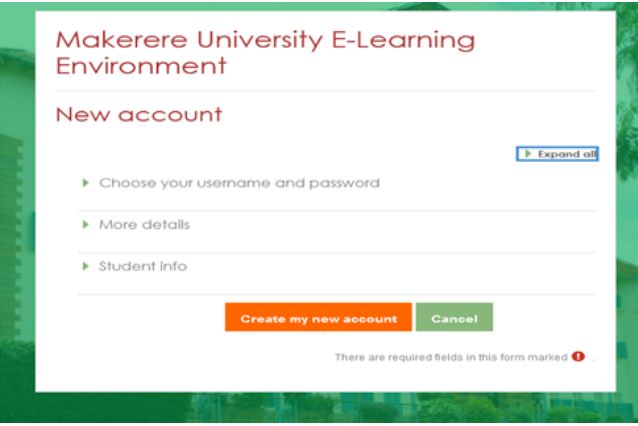 Step 4
In conclusion, an email will be sent to your MAK email address giving directions on how to finalize all registration.
It also states that incase of difficulty, your site administrator should be contacted or log a ticket via https://support.mak.ac.ug/ to DICTS for support immediately.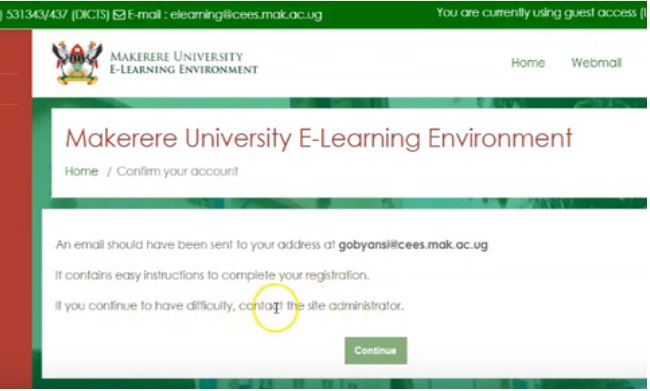 Step 5
Finally, log into your Webmail and confirm your MUELE account. Read the email sent, which leads you to a given website and this shows that you are already logged in into your MUELE account.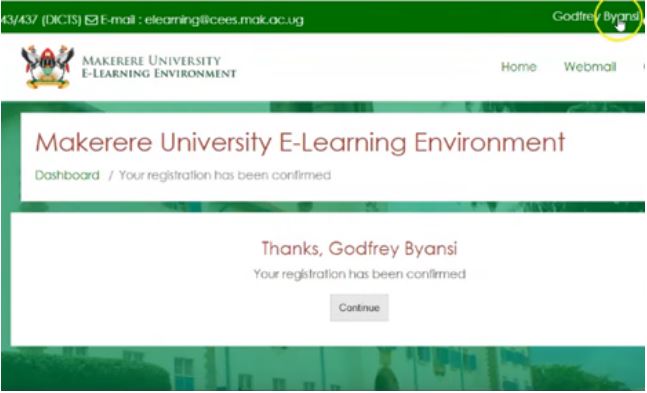 Step 6
Then click "continue" to proceed with editing your profile at "Edit Profile" by clicking on your name at the uppermost right corner, the profile. Here, you can upload a profile picture and change many other things.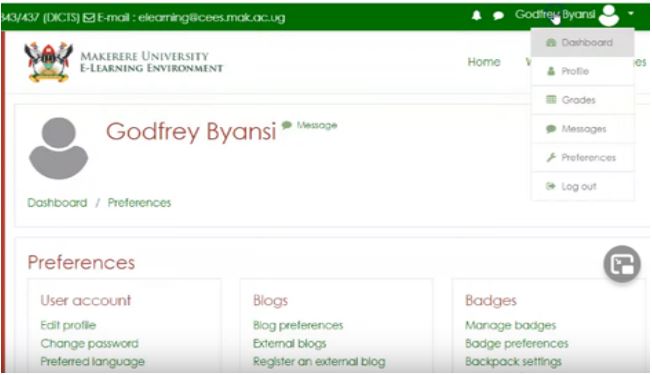 NOTE: Kindly, follow this link to watch a video on our YouTube channel. https://youtu.be/FdLjgnOphOU and incase of any challenges, contact or your site administrator or DICTS via https://support.mak.ac.ug/ for ICT Support.